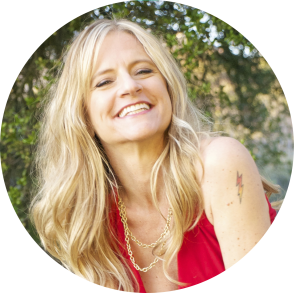 Meet the Executive Publisher
Kristen Moeller's journey into the world of books began in 2007 when she attended her first writer's conference.  Her life has never been the same since!  After writing her Bestseller, Waiting for Jack, and gaining the support of Jack Canfield (who wrote her Foreword) and Literary agent Bill Gladstone (Eckert Tolle's agent) she was quickly picked up by Morgan James Publishing.
A formally trained therapist transitioning into becoming a coach, Kristen's career took off after joining the Morgan James family.  She quickly started hosting her own radio show and speaking across the country which lead to being in-demand radio show guest and a TEDx speaker.
Always called to make a difference for others, after her great success as a first-time author, Kristen turned her attention to championing other new authors in getting their message out to the world.  She joined the Morgan James team as well as launching her author mentoring programs called Author Your Brilliance™.
Now, as the Executive Publisher for Persona Publishing, Kristen's harnesses the expertise of the Morgan James team coupled with her hard-earned experience as an author, as she masterfully guides authors from concept to reality of launching their books into the world.
To those who dream of being published authors, with Kristen as your guide, you don't have to die with your book still inside you.
Originally from Boston, Kristen now lives in an "off-the-grid" solar powered cabin in the mountains of Colorado with her husband and two large dogs.